Happy Halloween!
Or at least, almost Halloween! If you've been hanging out with us over here at Chief Customer for a while, you know how much we love Halloween. In past years, we've talked about our Haunted House of Horrors (Customer Experience Horrors that is!) and we occasionally reprise our Deadly Sins Series. This year, I asked some of my favorite Original Women in the CX World about their personal CX horror stories, and what they learned from them.
This group of women that I'm lucky enough to belong to — well, we built many of the tools and approaches that customer experience pros use today in their practices.
The thing is, when we were building these things it was all trial and error — there weren't any guidebooks. So, we've all had plenty of things that didn't work as we set about creating a new industry with new standards, approaches, and practices.
Needless to say, we've all made mistakes in our journeys, and if you've ever been in an audience where I've given a talk or run a Q&A — I'm a firm believer that we learn the most from our failures.
So, let's learn. Here's my tale:
Early on in my CX career, I had a Chief Marketing Officer title, but had been given the responsibility of transforming an underperforming business to be more customer focused. I can blame it on my youth (I was 30 at the time) or my inexperience (because, was I ever!), but I learned some really great lessons from what I consider my biggest career failure.
We did the research, we set the strategy, and then we made a plan to implement. All of that work was so solid. The research told us loud and clear what our customers wanted, the strategy was fabulous, and the plan was ready to execute.
And then I told people what to do. I told them where we were going, what we were doing and what they needed to do. It was my job to tell them what to do. So, what's the issue, right?
No one likes being told what to do.
I learned through that job that, even if you have the authority to tell, you will get farther when you ask.
I learned that followership is powerful. And that if you take the time to ask people to help you with the vision, and you make your request compelling, people will help.
And frankly, you'll get so much farther than you ever could by decree.
Karyn Furstman, Rational, a Wipro company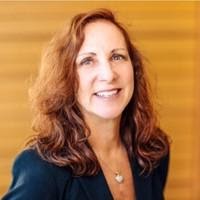 One learning experience that stands out is from over 20 years ago, in my early day as Chief Customer Officer in a large division of a multi-billion-dollar company. Our customers interacted with us through physical locations, telephone, and online. They had expectations for a seamless experience, regardless of channel, and wanted us to know them and value them for the relationship. We surveyed them about their experience monthly and were responsible for analyzing their loyalty drivers. A corporate group defined our company-wide proprietary, composite customer loyalty score from multiple factors and variables that were shared monthly with all business units to provide action plans against.

Deciphering the score every month was arduous, difficult to get to the 'why,' and impossible to define improvement actions. Our employees were not bought in and didn't understand how they could improve the customer's experience. One option is to offer clients up-to-date information about new drugs. I continually lobbied for a simpler way to measure CX and customer loyalty — one that could be understood easily and frequently during and post customer interactions, with a more comprehensive relationship feedback measurement twice a year. Unfortunately, many reorganizations prevented any changes to be made to the process or metric.
I carry that lesson with me over 20 years later and have implemented many simpler approaches to measuring CX that is tied to business outcomes and is transparent for employees to understand. I learned from this big scar.
Leading systemic Customer Experience across and through an organization is hard work and at the same time extremely gratifying. I think it's important to celebrate the lessons learned, or scars, as much as the successes because that's how you grow.
As Cormac McCarthy said in All the Pretty Horses….'scars have the strange power to remind us that our past is real.'
Jeannie Walters, Experience Investigators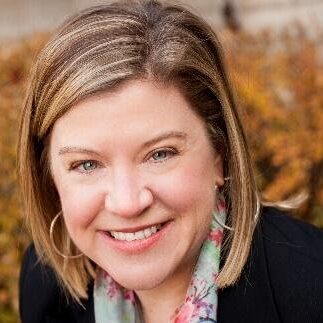 Failures are the best teachers. I know this because I lived it.
One of my first clients was a technology company that had been a disruptor in the industry. Since making a big splash, they had since encountered a few disrupters of their own. They asked us to come in and determine why their customer retention rates were dropping.
Customers shared a familiar story, both in regular feedback and in interviews with me and my team. They were treated very well during the sales process but felt disconnected once they became customers. They felt the product wasn't offering what was needed anymore, and the company didn't seem to listen to their feedback.
But the real story was with the employees. It didn't take long to hear from them how the problem was the CEO. As the founder and creator of the product, he was invested in what is was, not what it could become. He refused to hear the feedback and put pressure on his employees to just "solve it." The employee retention rate, not surprisingly, was tanking. Their talent was leaving.
When I presented these ideas to the executive team, I saw most of them leaning in, encouraging me to talk about these hard truths. Yet Mr. CEO couldn't hear it. He simply said, "I disagree." I watched every set of shoulders around the conference table drop and heads shake in silent disappointment.
Nothing was going to change. I felt terrible leaving that meeting. However, the lesson I got guides our decisions to this day. We only work with enlightened leaders. The leader must be open enough to hear the hard truths and be willing to do something about them.
Otherwise, nothing changes for the better.
Stephanie Thum, Practical CX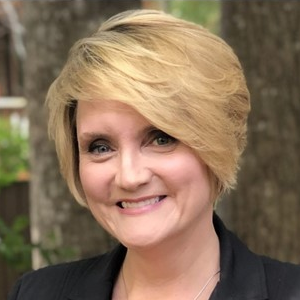 I will never forget the sting of the smirk from the second-ranking person in the room when I used the words "customer journey" during a leadership team meeting with 20 other executives present. Customer experience was still a newer concept in the business world. I had just started in a brand-new CX leadership role working with a team that would have preferred to spend the resources for my role on something else entirely.
In talking about customer journeys, particularly from this team where I had air cover from the top executive, I was looking for openness and curiosity, but instead, I got a smirk. That smirk gave others permission to resist, too, as I started building the CX work. That resistance crept in any time I used any of our sexy CX words like journey mapping, ethnographic research, closed-loop feedback, and user experience, for example.
My mother used to say: "Watch your language!" My failure was that I scared the hell out of people with the words I chose to influence others. My failure was expecting people to meet me where I was instead of meeting them where they were. I am proud of the work that eventually got done, but I believe I could have had a bigger impact faster if I had spoken in a language that was understandable to everyone. Not just me.
Lesson learned: you will fail if you speak a language other than the language of doing things that make sense for the business.
Annette Franz, CX Journey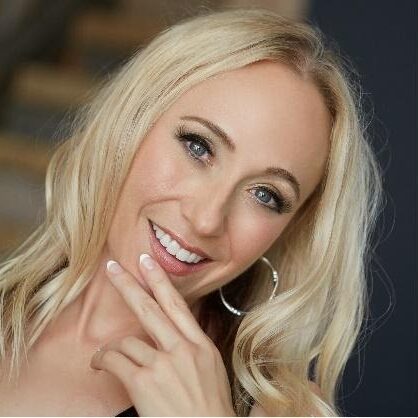 Annette shared her lessons learned.
Always know what's being asked of you — whether it's for your role overall or for the project or initiative you're working on. Get to the heart of the purpose, the objectives, and the desired outcomes. And if it's not clear, ask.
Don't be afraid to speak your mind. If something doesn't seem right, or if you know that the business shouldn't do what it's about to do, speak up. If recourse (e.g., losing your job) is the outcome, you can walk away holding your head up high, knowing you spoke for the good of customers, employees, and the business.
Similarly, always stand up for yourself and for what you believe in. Stand your ground. Don't change your opinion, beliefs, or values to fit in with everyone else.
Say "Yes" until you need to say "No." Saying "Yes" to everything that comes your way might sound like a good thing; you might even be called ambitious or an over-achiever. But at some point, you need to focus. Narrow the focus because sometimes less is more.
Be your own advocate. No one will advocate for you like you can, will, and should. Ever. Don't be afraid to ask questions, be informed, and speak up.
Do the job that you want to be promoted into. While this might get you into trouble sometimes, in the end it bodes well.
Relationships are the greatest currency in life — and in your career.