Welcome to Chief Customer. We're here to help you transform your organization and culture to fulfill on the promise you made to your customer.
Understanding and implementing successful and sustainable customer experience programs is at the heart of what we do. We have more than 20 years of relevant, real-world experience and perspective that others don't, from the C-suite to the call center. Our methodology works, and has even been used in highly regulated, Fortune 500 companies.
Let's align your business, your brand, and your customer experience strategy.
Culture eats strategy for breakfast
― Peter Drucker (not really, but it doesn't make the statement false)
Your company culture is your very own special sauce. We can help you to create a signature recipe that will compliment and improve the flavors in your organization. We'll show you exactly what needs to happen, and in what order, to serve up a big bowl of change. Season to taste.
No matter what people tell you, words and ideas can change the world.
What you say and how you say it has a huge impact on attracting and keeping customers―and your bottom line. Fewer calls to contact centers. Less customer frustration. Improved satisfaction. We'll show you how to cut out the jargon and craft communications that customers understand.
Excellence is a continuous process and not an accident.
The design of your customer experience strategy and roadmap is built upon your organization's unique DNA. We break this down using our Three Cs Framework – Competency, Credibility and Culture. Once we have a plan, we'll give your team the tools they can use in their everyday decision making.
If it doesn't challenge you, it won't change you.
We will work with your leadership team to create your customer experience roadmap and engage your employees in the change process. We will guide you as you drive the business transformation and culture change that puts your customers at the center of all you do.
We're always working to enhance experiences for employees and customers.
Our approach has driven measurable improvement in employee engagement, customer retention and business profits. Results include:
Treat your audience to any of Ingrid's talks and they'll take away a memorable experience that was insightful, informative and entertaining.
Ingrid has delivered her talks to thousands of executives and practitioners around the world, at such popular conferences as AHIP, CX Fusion, Stride, UX Bucharest, CCW, and PiMA Insights, to name a few. She's also keynoted at 100+ executive leadership summits, influencing more navy blue suits than she can count.
Past topics have included:
The Three Cs of Customer Experience
No Culture, No Customer!
Creating Trust in Today's Consumer Journey.
Creating a Superhero Workforce!
Being the Only Set of Ta-Tas at the Table.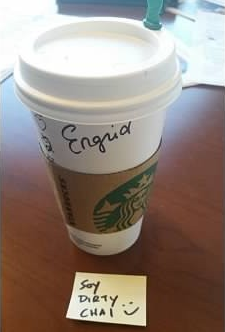 I can be found on Twitter, Linkedin, via plain old email or at any Starbucks with wifi holding a latte with my name misspelled on the side.
Please reach out and let us know how we can help! Fill out and submit this form and we'll will get back to you within 24 hours.
Chief Customer guides you in developing a customer experience program that impacts every piece of your organization, transforming your business results.
Stay connected. Join the Chief Customer email club.