November is already here already, which means it's basically Christmas. But, before Christmas comes the biggest November holiday. Bigger than Veteran's Day. Bigger than Thanksgiving.
Black Friday. It even has its own Google Calendar entry: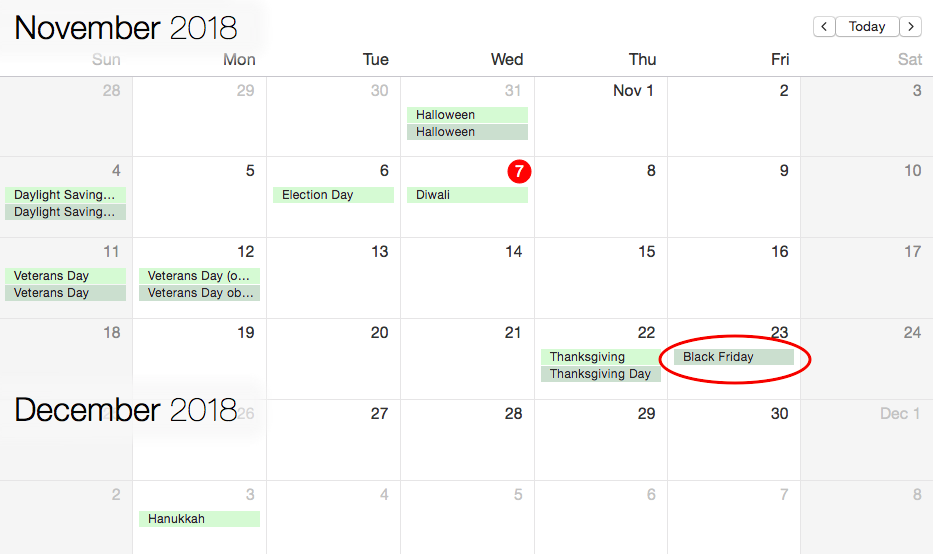 How did Thanksgiving become the sad, forgotten holiday?
Blame it on Black Friday. Once upon a time, it was a rarity that stores — even grocery or convenience stores — were open on Thanksgiving. It was a time for family, a time for friends, a time for us to reflect on what's important. If you needed last-minute ingredients, even just a quart of milk, you were out of luck — unless you were friends with your neighbors!
In 2010, Sears decided to open on Thanksgiving Day. (Clearly, this gave them an incredible advantage that has allowed them to dominate the marketplace …)
In 2011, Walmart and Kohl's joined the party, and Target in 2012. The list of stores grew larger and larger. And Black Friday itself crept up earlier and earlier — 6 a.m., 4 a.m., midnight – until it ultimately merged with Thursday. Then it just seemed silly to not be open on Thanksgiving Day!
I don't know about you, but at 5 p.m. when many of these stores are slotted to open, I'm so far into a carb coma that I can't possibly contemplate shopping!!! And that customer experience is not one that I have ever enjoyed.
We seem to have lost our collective minds for a while there — leaving our family and friends to go and shop.…and on a day that we are supposed to be slowing down and thinking about what we are thankful for.
All this for a day that didn't even exist in the national parlance until the mid-1980s (Thanksgiving weekend sales existed, just not with the hoopla they now possess).  The term "Black Friday" originated in Philadelphia in the early 1950s, and had nothing to do with shopping and money, but crowds and traffic.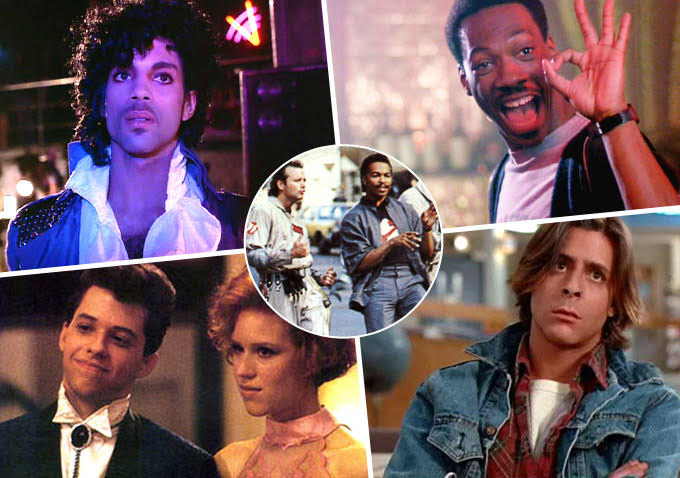 Nowadays, the lists I'm paying attention to are for stores that will be closed on Thanksgiving – and it's a list that's (thankfully) growing.
According to bestblackfriday.com, part of the trend is the prevalence of online retailing. Why open stores when customers can stay home and shop? We love our digital experiences.
What's the point of charging less for something a customer can buy online at a brick and mortar store at 4 a.m.? Why not offer the same deal, regardless of how the customer shops? Talk about inelegant design and an unfriendly CX.
Savvy retailers are spreading the sales over a longer period of time.
While a major money-maker, Black Friday is only one part of the holiday shopping complex:
The Saturday after Black Friday pulls in shoppers who want a jump on the holidays without the frantic pace.

Cyber Monday (the Monday after Thanksgiving)

Green Monday (10 shipping days before Christmas)
Add the Wednesday before Thanksgiving and the fact that Thanksgiving is early this year, and the National Retail Federation predicts a total of $717 to $720 billion will be spent during the 2018 holiday season (up at least 4.3 percent over 2017).  
Black Friday isn't just a brick-and-mortar phenomenon. "Blended retail" shopping is stronger than ever, thanks to improved online presence of traditional brick-and-mortar stores, making it easier for shoppers to compare offerings and prices.
Most shoppers know that online Black Friday deals are limited quantity, but Amazon ups the ante with their Black Friday Lighting Deals – limited quantity AND a short time period. https://www.retaildive.com/news/black-friday-is-the-new-black/540038/
So. Can the holiday game be won in stores or online?
With 85 percent of holiday sales mostly taking place in stores, Gartner L2's Intelligence Report: Omnichannel 2018 says retailers can get an edge online. In fact, retailers with the most advanced omnichannel operations (and Amazon) appear to be outpacing other players.
More legacy retailers are tying together online and offline.

Over 60 percent of retailers in Gartner L2's index last year featured their in-store inventory online (up from 35 percent in 2016).

56 percent posted their holiday shipping guide online last year.
To be successful, companies must meet shopper expectations for fulfillment, be transparent about holiday shipping, and make mobile transactions easy. You have to be ready for the crush — otherwise, you shouldn't try to play.
This shouldn't just be a "Black Friday" or "Amazon Prime Day competitor" thing. These are things to take to heart throughout the year.
Make it easy.

Make it fun.

Make it repeatable.
Retailers who remember that there's more than one kind of thrill-of-the-hunt experience have a lot to gain this holiday season. Employees can be home with their families, companies save some overtime and overhead, and everyone's a winner. The customers who love shopping in their jammies in the wee hours can still get their fix. On Friday. It's tradition.